In interviewing my mother about her relationship with chocolate, I initially came into the interview expecting to hear a lot about chocolate playing a major role in her past romantic relationships during times like Valentine's Day and anniversaries. I didn't expect chocolate to have played such an important role in the many ways it did in my mother's life. It was amazing to me how versatile chocolate was as a food item, and even then, how versatile it was in terms of the many different purposes it could serve from day to day for different people. It really gave me a much more personal and relatable example of how the impact of chocolate on the lives of many goes beyond being enjoyed as a snack. The numerous sentimental attachments my mother had to chocolate were surprising.
When I asked my mom about her first encounters with chocolate, she recollected a story her mother told her about the day she was born. My grandmother was a military wife raising my mother and my uncle at home while my grandfather was overseas. The day she gave birth to my mother, my grandfather had a friend of his deliver a box of chocolates to the labor room to show his love and support for her. When my mom told me this, I was shocked at the way chocolate was being used. It kind of made sense to me because he sent them partially to express his love for my grandmother, but it wasn't the same type of love, at least to me, as Valentine's Day. Before hearing this, I had the impression that chocolate and love were only connected through expressions of romanticlove that is shown to appreciate the connection between two individuals. The love being expressed in this situation was more of the love one would get from having a child and feeling a special sense of family and love for a spouse througha child. For that reason, it was unique to me that chocolate was used in that situation. Nonetheless, I thought it was a successful attempt to use chocolate as a gesture of love because my mom said it gave her older brother and my grandmother a strong sense of comfort at the time.
Apparently this trend continued as my mother grew up, as her father would send the family gifts from overseas that often times included some quantity of chocolate. It seemed to me, though, that these gifts of chocolate meant something slightly different than the one given on the day of my mother's birth. According to my mother, my grandfather would send packages with papers that bore information about the area he was in at the time, food typical of that particular area (with some chocolate always added in for fun), and a cool souvenir. My mom told me that the chocolate they received here was not so much a comfort item. Of course the arrival of the packages certainly made my mother and her family feel comfortable to know that my grandfather was still alive, but that wasn't the overall point of them. These gift boxes seemed to be more about exposure to the foreign cultures and traditions throughout the world, and not so much about expressing love. For one, the chocolate was an incentive for my mom and my uncle to open the boxes that came, but each time, the chocolate was from different regions of the world and each had a slightly different taste. I thought this was very interesting because the chocolate my grandfather was sending served more as a souvenir than a comfort item. Chocolate in this sense not only comes with an attachment of emotion, but a capsule of information and experiences in a place that you've never been. This proved to me how chocolate could be used for the spread of culture and not just to express some form of love.
As the interview went on, we got into the role chocolate served for my mom when she was in college. Growing up on Fort Bragg, a military base in Fayetteville, North Carolina, my mother was exposed to the opportunity for economic mobility that the military offered young black people. She had seen first hand that while my grandfather may not have been able to be there all the time because he was constantly deployed, they at least knew each pay period that a check would be in the mail with a certain amount of money on it. The bills were always paid and there was never a question whether or not the money would come. In seeing this throughout her childhood, my mother got involved in Junior Reserve Officer Training Corps (JROTC) as early as she could. When it came time to come to college, she had gotten into all of her dream schools, but couldn't afford to go to even her in-state schools, much less out of state. She went to college on Reserve Officer Training Corps (ROTC) scholarship, but all they paid for was her schooling. She was forced to work a job to pay for her room on campus, but unfortunately she had to make it work in terms of what to eat. According to my mom, in times of need in college, she would rely on a Pepsi and a Snickers Bar many days for meals. While this is definitely not an ideal circumstance, nor is it necessarily good for one's health, it shows a different type of significance that chocolate has for people that isn't so deeply entrenched in the meaning behind it. In this case, chocolate served as nothing more than a not so filling snack used to replace a meal due to hard times. It was humbling to hear an example of such a vital role that chocolate played in my mother's life.
Also while in college, my mother met my dad. Initially, their relationship didn't involve any chocolate at all, besides the fact that my mom described him as "tall, chocolate, and handsome". My dad was a Bahamian (from the Bahamas) immigrant at the time and his accent was still very strong. He saw my mother one day walking across the yard and waited until she got near his window to wisper out the window to him. She was in love with his accent from the start, though it has faded overtime, and that is part of what made her allow him to take her on a date. She was telling me about how she was expecting to go to a strange restaurant that my father would have liked and wasn't expecting to enjoy her night very much at all but would give it a try. Nonetheless, she gave it a try and when he picked her up, he greeted her with flowers, a card expressing his feelings for her and… you guessed it—a heart shaped box of chocolates. They went to a normal restaurant and had a good meal, and in the end, my dad even treated her to a chocolate desert, also a "smooth move", according to him, to confess his feelings for my mother. They later got married and at their wedding, chocolate was served on a big platter along with a chocolate waterfall meant to let drip on strawberries. In both cases, chocolate was used as a display of romantic affection for another individual.
Here is where I found one of the most interesting pieces of information, to me. My mother and I both talked to my dad about the day they met in college and he said that he too was very skeptical about how that date would go. He told me that at the time he met my mom, he hadn't been in the United States for more than a few years, so he was trying to do everything that he saw in movies to seem Americanized and not blow his cover as a foreigner, as if the accent didn't give it away. The whole story about whispering out of the window and displaying such confidence that actually wasn't there is a silly story but it shows how chocolate can serve not only as a display of romantic love for another individual, as mentioned before, but as a certification of a certain amount of familiarity one has with American culture. I thought it was interesting that to someone who had never been to America before the late 80s like my dad, chocolate was an Americanthing.
Later in the interview, I was able to ask questions about the role chocolate had played in my mother's adult life. She continued on from her stories about her wedding and described that chocolate actually played major roles in our family life as she had my brother and I. First off, she received loads of chocolate attached to gifts from family members when she had her baby showers for my brother and me. This expands on the attachment of chocolate to love and support, whether romantic or not. She also went on to tell me about how when I was younger, I would become immune to the different tricks she would pull to get me to go to sleep, but that warm chocolate milk always did the trick. I went through not needing anything, then after a few sleepless nights, my mom tried warm milk. That worked for quite some time, but it got to a point where even that wasn't working (What? I know). When she switched to chocolate milk, apparently those were the easiest nights she had with me when I was a baby. I don't know what this says about chocolate, but I would assume from the context that this example was given in that chocolate is held dear to people's heart's for reasons that don't have anything to do with symbolism. The pure taste of chocolate can sometimes simply warm somebody's soul and bring a calm smile to their face. Possibly, this is one main reason chocolate has persisted as such a symbolic food item today.
By far, the most unique example of the symbolism of chocolate was through my mom's talk about her favorite holiday of the year—one that we created ourselves. Almost every year for the past fifteen years, my family has had some member of our family graduate from either high school or college. Each time, my family holds a party to celebrate and my mom bakes a chocolate cake that has deep meaning behind it. Both of my parents and all of my aunts and uncles have faced loads of adversity throughout their lives just because they were black in America. All have prevailed to become very successful at their many endeavors, and take much pride in their children representing not only our family, but also black people in general in a moral and respectable manner. The chocolate cake served at these parties is a reminder that throughout life, the color of our skin will present challenges that we will simply have to deal with. It also let's us know that if we look around, we have plenty of role models right there within our own immediate families that are breathing examples of people that have prevailed. The chocolate used in this case is symbolic of a sense of deep pride and responsibility toward one's people. This was the most powerful use of chocolate I heard from her throughout our entire interview.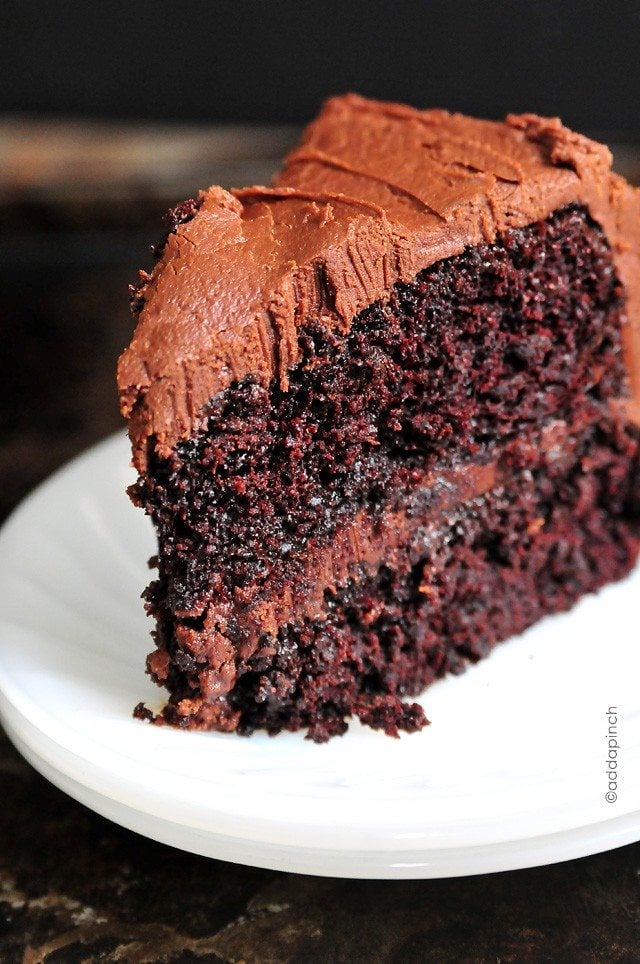 It is clear that chocolate played a major role in my mother's life, but in many different ways that I had no idea about. I found out about many relationships between my mother and chocolate that were expected, like receiving chocolate on dates, at weddings, at baby showers, etc. in attempts to express either romantic or non-romantic love and affection. The forms I was not prepared to hear about were mainly the symbolism that chocolate had for my dad as an American food item and the chocolate cake my mom makes at every graduation party to remind us that we have more people relying on us than just ourselves. All in all, chocolate has proven to me now, more than ever, how versatile it really is in that it can fulfill many different roles in people's life.