Even though the Middle East is not thought of as a significant chocolate producer, in recent years there has been an increase in production.  From international companies setting up factories in the region, to the emergence of local small-scale organizations, there is an awareness of  an expanding market and demand for standard and luxury chocolate.  However, there is a lack in transparency, awareness of the supply chain, and even sourcing of the cocoa beans.  This is changing slowly in recent years with the emergence of local bean-to-bar companies that realize that there is a gap in this regional market.
The Market:  
The increase in volume of chocolate confectionary retail in the Middle East and Africa is said to be the largest world-wide, where volume has more than doubled since 2000 (+104 per cent). (Poelmans, 34) This is in part due to strong economic growth, rising incomes, and a youthful population. (37) The Arab region and Gulf, known as the GCC (Qatar, Kuwait, UAE, Saudi Arabia, and Bahrain), in particular is known for its passion for sugary goods, with the value of this sector amounting to $10 billion, with growth of 12% annually, which is the highest in the world.  The size of the chocolate market in the region is increasing continuously, where Saudi Arabia imported 250 tons of Swiss chocolate in 2014, an increase of 8.2% from the year before.  The consumption of standard and luxury chocolate increases during "Eid" festivities especially, to exceed 14 million dollars. ("UAE and Saudi Arabia top Middle East chocolate importers")
Image: Kids Chocolate Activities at CTC Festival in Qatar.
Chocolate and Socialization:
In the region, chocolate bars represent a socialization with family and friends and are favored by locals and expatriates. (El-Khazindar, 51) Many occasions have incorporated chocolate as a necessary factor, these include the Holy month of Ramadan, Eid, weddings, births, social gatherings; as the chocolate presence increases with local and international chocolate brands appearing in malls and streets all over the region in the last few decades.   In recent years, specialized chocolate festivals have taken place in several places, such as the Coffee & Chocolate International Exhibition in Riyadh, the Chocolate, Tea, and Coffee Festival in Qatar, and a Chocolate Bazaar in Dubai with a chocolate fountain and chocolate egg hunt. (Ravindranathan)
International Brands:
The Gulf region has seen a growing chocolate production in recent decades, where the international giants have engulfed the market.  For example, Mars GCC, is the undisputed leader in chocolate confectionary with a value share of 42% in 2012 in the region.  It is supported by brands such as Galaxy, Snickers, Twix, Mars, and M&M's.  The second position was occupied by Nestle Middle East, with a retail value share of 17% as of 2012, supported by the strong position of the KitKat brand. (Sambridge, "Mars GCC opens $40 m chocolate factory in Dubai") The first Mars GCC factory was opened in 1998 in Dubai to produce the complete range of Galaxy chocolates locally.  In 2010, a new $40 million 6,000 sq. m chocolate factory was opened. The company posted net sales of more than $450m, and claims double digit growth every year since the beginning of the decade, and with consumer demand they have a strong commitment and target for further growth.  They aim to strengthen their position as the leading chocolate manufacturer in the Middle East, and will continue to distribute products to more than 20 countries in the GCC, Africa, Asia, Europe, and the Middle East, spreading from the UK to Taiwan. (Sambridge, "Mars Inc invests further $60m to expand Dubai factory")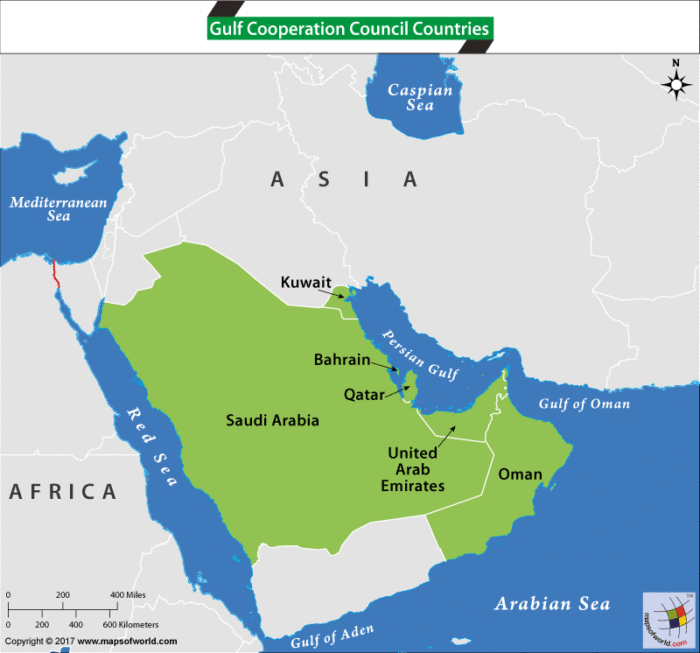 Furthermore, in 2014, Mars GCC invested a further $60m to expand the Dubai factory, adding new production lines for its Snickers chocolate bars, making the total investment over $160 million.  Chocolate sales in the Middle East and North Africa were expected to reach $5.8 billion in 2016. The company opened another factory in the region, with a $210m investment, the US confectionary giant built a state-of-the-art $60 million manufacturing facility at King Abdulla Economic City, to create the popular Galaxy and Galaxy Jewels chocolate bars. (McGinley) However, Mars GCC omits important information regarding cacao sourcing, fair trade techniques and overall transparency as the case in most Mars branches.
Furthermore, companies outside of the Gulf cater to this market, such as Lebanese companies Patchi or Crystal.  They also display a lack of attention to sourcing and information on the supply chain, despite the grand scale of their production.  Patchi was founded in Beirut in 1974 and currently has factories in five Middle Eastern countries, among them the UAE and Saudi Arabia.  As of 2011, the company has annual chocolate sales in the region exceeding US $4.2 billion and is expanding to international markets. ("For the Love of Chocolate")
Local Companies:
When it comes to local chocolate companies in the region, there is a lack of transparency and more of a focus on the luxury side, emphasizing chocolate from Belgium, Switzerland, and France.  Terroir is not a factor in this market. The connection that is most emphasized is the European production, as stated in most company profiles.  There is a general misconception that chocolate imported from these countries, no matter the source of the beans, are automatically of better quality than chocolate produced locally.  ("Ali Al-Kazemi..")  This is the case with the chocolate producer, AlKazemi in Kuwait.  With the factory now supplying 60%-70% to coffee shops or companies in Kuwait, and the rest to other Gulf countries. New chocolates are produced daily to suit new tastes, and the company produced its packaging in house as well.  ("A Tour of Alkazemi…") By producing high quality chocolate in the region, they are trying to challenge these misconceptions.
Image: Alkazemi Chocolate Factory – Kuwait
I spoke to one of the owners of the chocolate company in Kuwait named Silverenia.  It is known in the region for its unique shaped chocolates, local ingredients, as well as seasonal flavorings, such as cotton candy.  It's biggest markets are within Kuwait, Qatar, and Saudi Arabia; with the most in demand occasions being weddings and newborn celebrations.  The owner stated that their chocolate is imported from Belgium, Switzerland, and France; thus, he was not sure of the source of the beans, and stated it may have been African. The company uses couverture tempering method to shape their chocolate into elaborate shapes, where the designs are made in house and are updated every year.
Image: Silverenia Chocolate
In addition, this is the case in Dubai, where there are an overall eighteen chocolate factories in the city, several that import from Belgium, France or Switzerland and place their own brand on the product. (El-Khazindar, 46) The domestic market was valued at $222bn in the last few years. (Duncan) One of these chocolate companies, called ChoCo'a has expanded its market beyond the region and has its products reach Russia, Japan, Australia, and Morocco; through participating in prestigious global exhibitions and fairs. (El-Khazindar, 53)
More regional companies emphasise the European connections of their chocolates. In Qatar, the chocolate producer Kaafe, established in 2011, sells "premium hand-made Belgian chocolates" with an "Arabic taste".  It also does not name the source of its cocoa beans, but emphasizes that it boycotts companies that rely on child labor and slavery farmers. (Qatar Tribune) Another chocolate company in Bahrain, Chocolate & Co, focuses on premium chocolate, combining skillful artisans with a state-of-the art manufacturing process, to make products out of "fine Belgian chocolate" and quality ingredients from around the world. ("Our Story") Also, most of the other chocolate producers in the region, such as a number in Saudi Arabia, focus on their story, their market, and means of production; but do not address any sourcing or ethical concerns. (Saudi Chocolate Factory, Badr Chocolate Factory, Bostani).
Emphasis on Luxury:
The luxury chocolate market has been expanding over recent decades in the region.  Studying the psychology of consumer behavior, reveals three distinct types of buyers, the convenience, value, and luxury buyer, all with different behaviors and demands.  The luxury buyer has been increasing in developing and developed economies with the idea that expensive chocolate is an affordable luxury. (El-Khazindar, 79) Dubai announced the launch of the Middle East's most expensive chocolate. The French company Debauve & Gallais's box is the sixth most expensive chocolate in the world (Bhoyrul).  Even brands such as Godiva and Lindt are becoming almost mass market, as consumers develop a taste for everyday glamour. In the last decade, there has been a strong segment of the market that seeks these luxury chocolates. (El-Khazindar, 46) The emphasis on luxury, local spices and ingredients on the company profiles seems to be the main information presented for these chocolate companies in the region.
Changing Awareness:
However, the awareness of the importance of sourcing of the cocoa beans, transparency, and fair trade in the whole supply chain is slowly emerging in the region.  In recent years, a bean-to-bar company has emerged in Dubai, called 'Mirzam'.  It emphasizes sourcing single origin beans from Vietnam, Indonesia, Madagascar, Papua New Guinea and India. Mirzam uses the legacy of the region as a trade bridge between East and West in its marketing. They designed the production process to be transparent and have catered to a huge demand a gap in the market for handcrafted 'real' chocolate, and aim to expand across the region.  Also, in Qatar, a new chocolate company called Buono emphasizes its single origin Ecuadorian cacao beans of the purest kind for its chocolate. (Buono Website)
What is the significance of this region in needing to address ethical factors in its chocolate production and supply chain? As we have seen the region is growing in chocolate production, locally and internationally.  Big name companies are investing in factories to cater to the region, while small companies are being established as well.  The companies in the region need to factor in organic, fair trade, and direct trade for their many benefits (when established correctly).  Fair trade improves lives and protects the environment, as well ensures quality products.  It helps farmers in developing countries build sustainable businesses that positively influence their communities. By establishing Fair Trade in the region, there can be a long term direct trading, ensuring prompt payment of fair prices and wages, no child, forced, or exploited labor, safe working environments.  Also, an emphasis on the importance in traceability and transparency.  Direct trade can lead to the companies in the region to remove the middle man of Europe and to promote direct communication and price negotiation between buyer and farmer, along with systems that encourage and incentivize quality.  It is also important as it challenges the geographical indexing of our world of the global south vs. global north in the context of the chocolate industry.  The fact that the Middle East is in the middle of these two regions, it could positively affect the global south in its reforms, and eradicate many problems that face under appreciated chocolate farmers. (Alternative Trade Lecture Slides).
Image: 1,000kg Chocolate Cake on Display for Ramadan in Dubai.
Conclusion:
The GCC's has had a growing importance in chocolate production and as a consumer market in recent times.  With many companies within the region and outside of the region catering to its growing standard and luxury consumer market. However, the ethical concerns, emphasis on organic, fair trade, and terroir does not receive adequate attention in the region.  The main indicator of quality to these companies is the manufacturing, and importing of chocolate from Belgian, Swiss, or French sources as an indicator of luxury, despite where the beans come from.  There is an awareness that is slowly emerging and should increase once consumers are completely aware of the differences, the ethical issues that plague the cacao industry, and demand that the companies contribute more positively to farmers, in eradicating poverty, child abuse, and other labor issues.
—————————————————-
Media Sources:
Kids Chocolate Activities at the CTC Festival in Qatar.  http://ctcfestival.qa/activities.php
Map of the GCC. https://www.mapsofworld.com/answers/politics/is-qatar-part-of-gcc/attachment/map-of-gcc-countries/
Alkazemi Chocolate Factory in Kuwait.  https://khaleejesque.com/2012/05/blog/a-tour-of-al-kazemi-food-industries-kuwaits-own-chocolate-factory/
Silverenia Chocolate. https://www.instagram.com/silverenia/
"1,000kg chocolate cake on display in Dubai for Ramadan."  06 July 2016.  http://www.arabianbusiness.com/1-000kg-chocolate-cake-on-display-in-dubai-for-ramadan-598710.html
Works Cited:
Poelmans, Eline and Johan Swinnen. "A Brief Economic History of Chocolate".  The Economics of Chocolate. Ed. Mara P. Squicciarini and Johan Swinnen. 2016: Oxford University Press.
"UAE and Saudi Arabia top Middle East chocolate importers." 24 November 2015. Saudi Gazette.  https://english.alarabiya.net/en/business/markets/2015/11/24/UAE-and-Saudi-Arabia-top-Middle-East-chocolate-importers.html
El-Khazindar Business Research and Case Center. Entrepreneurship in the Arab world. 2016: The American University in Cairo Press.
Interview with the manager of Silverenia conducted over the phone on May 2, 2018.
Ravindranathan, Shreeja. "There's a chocolate festival at Dubai Marina mall".    20 April 2017.  https://fridaymagazine.ae/life-culture/there-s-a-chocolate-festival-at-dubai-marina-mall-1.2014837
Sambridge, Andy. "Mars GCC opens $40m chocolate factory in Dubai". Arabian Business. 27 May 2010. http://www.arabianbusiness.com/mars-gcc-opens-40m-chocolate-factory-in-dubai-271385.html
Sambridge, Andy. "Mars Inc invests further $60m to expand Dubai factory". Arabian Business. 12 December 2014.  http://www.arabianbusiness.com/mars-inc-invests-further-60m-expand-dubai-factory-574804.html
McGinley, Shane. "Mars to open chocolate bar factory in Saudi Arabia".  Arabian Business.  16 February 2012.  http://www.arabianbusiness.com/mars-open-chocolate-bar-factory-in-saudi-arabia-445654.html
"Ali Al-Kazemi: Leading The Region's Top Chocolate Factory". 2 April 2012.  https://khaleejesque.com/2012/04/diwan/ali-al-kazemi-leading-the-regions-top-chocolate-factory/
"A Tour of AlKazemi Food Industries, Kuwait's Own Chocolate Factory".   3 May 2012.  https://khaleejesque.com/2012/05/blog/a-tour-of-al-kazemi-food-industries-kuwaits-own-chocolate-factory/
Duncan, Gillian. "Sweet times for Dubai chocolatier ChoCo'a". The National. 28 March 2012. https://www.thenational.ae/business/sweet-times-for-dubai-chocolatier-choco-a-1.383043?videoId=5585868180001
"Kaafe Chocolatier Opens Showroom". Qatar Tribune. http://archive.qatar-tribune.com/viewnews.aspx?n=7C14A632-11AE-4E39-83E8-230C1136939A&d=20150313
Chocolate & co. "The Story". http://www.choc-and-co.com/thestory
"For the Love of Chocolate". 30 August 2011. http://www.wipo.int/ipadvantage/en/details.jsp?id=2848
Bhoyrul, Anil. "Dubai Launches Middle East's most expensive Chocolate".  Arabian Business.  23 Feb 2012.  http://www.arabianbusiness.com/dubai-launches-middle-east-s-most-expensive-chocolate-446636.html
Mirzam, Chocolate Makers. https://mirzam.com/us/
Woods, Andrew. "Mirzam to Sell its Chocolate across the GCC".  Business Chief.  26 January 2018. https://middleeast.businesschief.com/leadership/1409/Mirzam-to-sell-its-chocolate-across-the-GCC
Professor Carla D. Martin.  Lecture Slides: "Alternative trade and virtuous localization/globalization". Harvard University.  04 April 2018.