In the words of Sidney Mintz, "…Sugar is sweet, and human beings like sweetness" (1986). But what about this liking for sugar made chocolate bars one of our most symbolic pieces of food, taking over holidays like Valentine's Day and Easter? How do we approach the problems of fair working conditions for the farmers who cultivate the cacao and sugar cane? In this blog post I will explore the biological reasoning for why sugar made chocolate such a hot commodity in so many parts of the world. I also offer that this biological predisposition to love the taste of sweetness is, in part, what has given chocolate such a high place in the food industry and our society, despite the moral wrongs associated with chocolate production. To resolve the moral dilemma of chocolate consumption, we must fight against the behind-the-scenes production story, which threatens the basic rights of millions of farmers. 
Sugar and the Brain
Let us begin by exploring why taking a sweet bite of anything gives us so much pleasure. It is important to remember that sugars are a part of a large family of carbohydrates, which is one of the main energy sources for our bodies. So, it makes sense that sweetness on the tongue, which signals to our brains that we are consuming carbohydrates, causes a pleasurable response (Reed & McDaniel, 2006). Moreover, following this evolutionary perspective is the reasoning that poisonous foods are not usually sweet-tasting, so our bodies have more justification for why we meet sweet-tasting foods with a positive reaction (Reed & McDaniel, 2006). The short video below describes the science behind sugar consumption; in other words, how sugar affects your brain and body. 
It is not surprising, then, that using sugar as a sweetener for chocolate made us go crazy for it. The cacao that chocolate is derived from was once "food of the gods" served as a bitter drink in Mayan civilizations. However, the sweet candy we know now became popular in the 19th and 20th centuries upon the revolutionary cocoa press, invented in 1828 by Coenraad Johannes van Houten (Klein, 2018). And now we are at the present day, where "the average American consumes 12 lbs. of chocolate each year, and more than $75 billion worldwide is spent on chocolate annually" (Klein, 2018).
The Moral Dilemma
This human quasi-addiction to sugar begins to answer the question, why do we allow the violation of human rights for millions of people just so that we can have our cacao and sugar cane grown? This question, which definitely implicates much more research and perspective, is one that I will only be able to graze the surface of. Nonetheless, I do believe that a biological perspective does hold some merit here, as we find ourselves in a moral dilemma as we enjoy pieces of sweetened chocolate which were produced through the back-breaking and inhumane labor of other human beings, including children. The farmers, not the distributors in the high-income countries, are the ones who are hit the hardest when the market prices fluctuate – For instance, farmers on the Ivory Coast see their cocoa income decrease "by as much as 30-40% from one year to the next" (Fountain & Huetz-Adams, 2018). This is on top of the fact that millions of these farmers are children, and they are making about 31% of a living wage (Fountain & Huetz-Adams, 2018).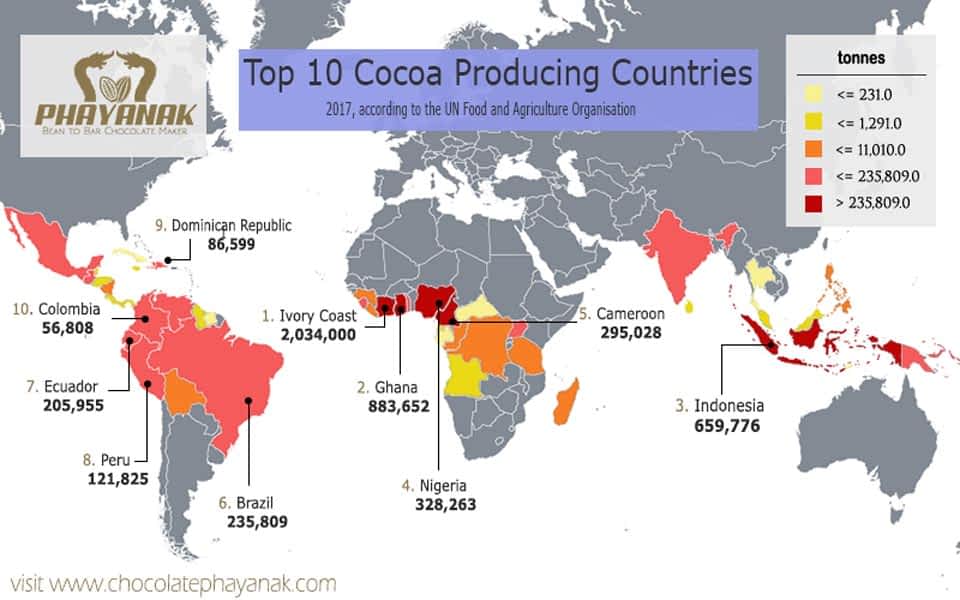 What Can We Do?
So, while we are evolutionarily inclined to enjoy this chocolate, cycles of slavery and cruel treatment to farmers all over the world would tell us not to indulge. While there is no straightforward answer here, I suggest that what we should push for is more Fairtrade schemes, which need to be more heavily supported by the governments of rich countries, since these products would be more expensive than non-Fairtrade products. As explained by Peter Singer and Jim Mason, these schemes support the farmers by generating "hundreds of millions of additional dollars for small products in developing countries" and the schemes also protect the farmers rights, including "freedom of association and protection from sexual harassment" (Singer & Mason, 2007).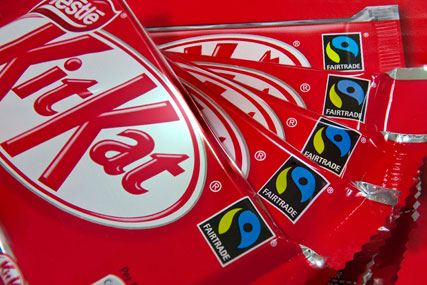 Additionally, the farmers from these low-income countries need to be making a living wage, and they need more subsidies to protect them from immediate income fluctuation in response to market price changes. They need to be protected from this price volatility and the disproportionate risk that they bear in this supply chain. This is only possible with major support from the governments involved as well as international actors. This also requires consumer awareness – that is, all of us being invested in the dialogue around and action against this structural oppression and poverty.
In conclusion, the harm does not come from our inherent love for all things sweet; rather from our indifference towards the means to get that sweet chocolate bar in our hands. Until we fight against the oppressive labor conditions of the farmers who make it possible for chocolate to be such a symbol in our societies, we will be faced with this very bitter moral dilemma.
References
Fountain, A., Huetz-Adams, F. (2018). Cacao Barometer 2018. N.p.
Klein, Christopher (2018). The Sweet History of Chocolate. Retrieved 25 March 2020 from <https://www.history.com/news/the-sweet-history-of-chocolate>
Mintz, S. (1986). Sweetness and Power: The Place of Sugar in Modern History. New York: Penguin Books.
Reed, D., McDaniel, A. (2006). The Human Sweet Tooth. BMC Oral Health 6(Suppl 1): S17.
Singer, P., Mason, J. (2007). The Ethics of What We Eat: Why Our Food Choices Matter. Pennsylvania: Rodale Books.
Figure 1. Chocolate Phayanak (2017). Top 10 Cocoa Producing Countries. [map]. Retrieved from <https://chocolatephayanak.com/unkategorisiert/where-is-cocoa-grown-around-the-world/>
Figure 2. Charles, Gemma (2010). Kit Kat: Nestle Brand. [photo]. Retrieved from <https://www.campaignlive.co.uk/article/nestle-launches-biggest-ever-cross-category-push/1015362>
Video 1. Avena, Nicole (2014). How Sugar Affects the Brain. . Retrieved from YouTube (TedEd) <https://www.youtube.com/watch?time_continue=3&v=lEXBxijQREo&feature=emb_title>